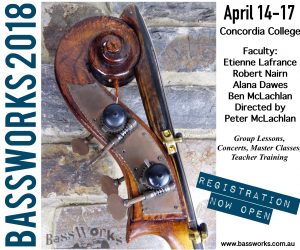 Early Bird Registration
Register before January 31st, 2018, and save $35.
Full Participant Early bird price: $385
Full Participant Price (after 31/01/2018): $420
Please complete the registration form below, and return with your payment before  31st  January 2018, to receive the early bird price.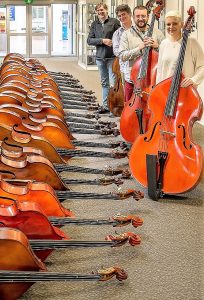 The Workshop  – 4 days of lessons masterclasses and concerts for double bass players of all ages and abilities.
Repertoire from
The Developing Bass Player
Francois Rabbath Volumes
George Vance Volumes.
Teacher Training
Focus this year is Francois Rabbath's Nouvelle Technique Vol 2.
Full-day class April 13 & afternoon sessions 14 -17 with Etienne.
Several morning sessions will be taken by Peter on studio teaching, covering teaching materials, group lessons, small business info and building a successful and rewarding teaching career.
Cost for teachers is $385 if registered and paid before 31/1/18. After January 31st the cost is $550.
           Teacher Class 2017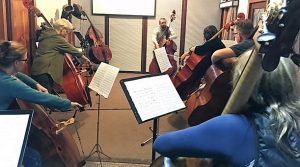 Etienne LaFrance is a regular faculty member from Quebec, Canada, bringing an intimate understanding of the Rabbath technique to the Workshop. He is a double bass virtuoso who loves to perform and share his knowledge and technique.
Rob Nairn  is former Professor of Bass at Julliard and Penn State University and now professor of bass at the University of Melbourne. He will bring his vast knowledge, virtuosic skills and warm personality to our workshop again this year.