Peter McLachlan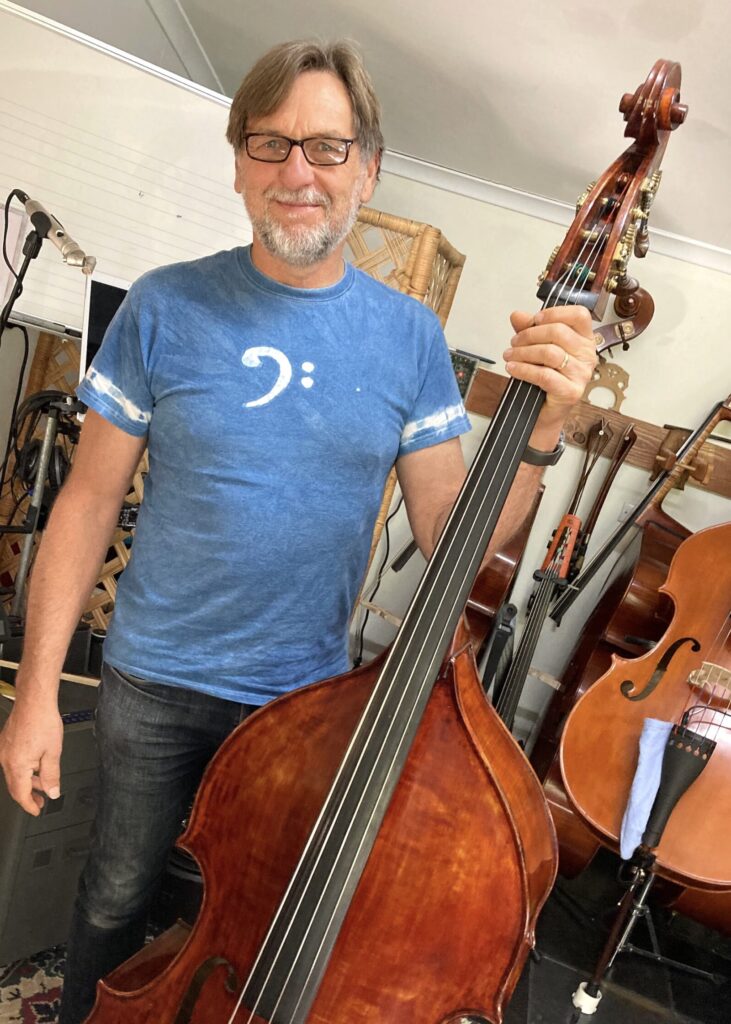 "Peter teaches music with a passion and humour rarely seen in music teachers. Peter is kind, patient and it amazes me how much he can get out of my daughter in a half hour session.
The program is set at a level that is achievable for my daughter, but also stretches her allowing her to continue to master the Double Bass. When Peter is sure that she can master the piece with more practice in her own time, he will move onto the next one, keeping her engaged and supporting her eagerness to learn. This allows her to "show off" her achievement in the next lesson, teaching her the valuable life skills of perseverance and satisfaction that if the work is put it, the achievements are never ending." Louise
Peter McLachlan has been teaching Double Bass for over 20 years. He has completed a Bachelor of Education and a Bachelor of Music (performance), is a member of the Institute of Music Teachers and has also studied the Suzuki and Kodaly methods of teaching music.
Peter has played with the Adelaide Symphony Orchestra, the Adelaide Chamber Orchestra and as a freelancer with many bands and ensembles. He has taught classroom music and lectured at TAFE and Adelaide University.
He is also the director of BassWorks Australia, a small business that is actively involved in music education and the promotion of the double bass.
Peter has been on the faculty of the Washington Summer Bass Workshop numerous times and has also been invited to be part of the International Society of Bassists faculty in Houston, Iowa and Kalamazoo. He is director of the annual National Double Bass Workshop. (Bassworks)
He is an enthusiast who loves learning and teaching, developing new teaching materials, performing, and instrument building and believes that inspiration is the main ingredient that motivates people to make rapid progress. He is a dedicated teacher who has inspired many of his students to become successful professional musicians.